Coaches Corner – 12/26/12
My two minute warning
I can never support a player that beats his own mother but Dez Bryant is playing like a super star over the last month of the season. If Bryant beat his mom the way he's beating opposing defenses, he belongs in prison and the Pro Bowl!!
If Mark Sanchez told Rex Ryan that since he wasn't starting he didn't want to be included in any snaps or special packages, he would have been crucified. But Tim Tebow quits on his team and basically gets a pass from the general public.

The sad part of this situation is Tim Tebow is not a very good quarterback. I don't think you can call him a winner anymore either. Winners don't quit on their teams. The sad, sad reality is if Tebow were any better than either Sanchez or Greg McElroy, he would have played more or started.
If Jacksonville thinks they are going to go to the playoffs with Tebow, they are nuts!
Brandon Weeden is a terrible NFL quarterback. The Browns wouldn't have been any worse if they drafted an explosive receiver or another offensive weapon and let Colt MCCoy take the snaps this season. The sad part is that I think Cleveland is moving in the right direction even with a bad QB.
Would anyone have cared if the Buffalo Bills had stayed in Canada and never returned?
The NY Giants were 6-2 at one point during the season. Two weeks in a row they laid a terrible egg on TV against the Atlanta Falcons and Baltimore Ravens. They don't deserve to make the playoffs!
It's a good thing there is a circus in NYC with the Jets and their quarterback position because of Eli Manning's lack luster performance over the past month. I was on the bandwagon of Eli Manning being one of the top three quarterbacks in the league at the beginning of this year. While he doesn't play defense and the offense isn't healthy, big time players make plays when their team needs it. Eli will have a long off-season to reflect upon his status in the Tom Brady elite quarterback club.
Many of you know my man Coach Schott is a Steelers fan. I asked him if the Steelers dynasty was over?
He believes the Steelers will come back stronger than ever. He said, "We lost quite a few games by three points or less. Something always seemed to be missing that cost them tight games. The talent is there. Big Ben made un-Ben like mistakes coming back from his injury. This season was just the perfect storm of small things that led to close loses."
Chris from Columbus is a true Tennessee Titans fan. He might be the only Titans fan left. He stood up an applauded when the Titans scored their only touchdown against the Green Bay Packers.
With four of the five starting offensive lineman on the injured reserved list, Chris from Columbus believes the jury is still out on Jake Locker. I tend to think he isn't an NFL quarterback but I respect the opinion of the only Titan fan I know.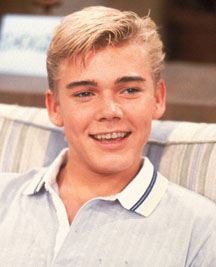 I like the NBA on Christmas Day but I can't take a younger Ricky Schroeder with earrings singing Little Drummer boy with Jay Z. While I loved the show Silver Spoons, I am not a fan of the "Rickster." Come on Jay Z, you are cooler than that.
Jason Kidd makes everyone better. Now he needs to talk to Raymond Felton so he knows when to stop shooting the ball.
Carmelo Anthony is a super star and deserves to get calls like a super star.
If anyone knows Joakim Noah please let him know that if Tyson Chandler wanted to he could have seriously hurt him. I would have liked to see a Meta World Peace and Tyson Chandler battle royale.
Coach Schott played against him growing up in New York and has an interesting Ron Artest story I will share at another time.
Derrick Paul (No relation to Chris Paul) is looking to join a fantasy bowling league. In high school, I gave him a one man standing ovation when he was named senior class bowler of the year. Bowling balls don't lie!!
My son and I have tickets to see the Valero Alamo Bowl this Saturday. A few nights later we have tickets to see the Spurs play the Brooklyn Nets.
The best part about those games and tickets is that my son asked for those as Christmas presents. It's nice to have your son as your best friend!
Is there a better show on TV than ESPN's 30 for 30? Somehow, each episode is better than the previous one. I would watch 30 for 30 every night if I could.
30 for 30 sparked an excellent debate. Who had a better head of hair and glasses- Eric Dickerson or Marcus Dupree?
Finally, yes I did win our fantasy football league this year.
Follow me on twitter @yankeetodd1 or @toddbloomer